Higher Samskaras: CHANGE, GROWTH, TRANSFORMATION
"Some periods of our growth are so confusing that we don't even recognize that growth is happening. We may feel hostile or angry or weepy and hysterical, or we may feel depressed. It would never occur to us, unless we stumbled on a book or a person who explained to us, that we were in fact in the process of change, of actually becoming larger, spiritually, than we were before. Whenever we grow, we tend to feel it, as a young seed must feel the weight and inertia of the earth as it seeks to break out of its shell on its way to becoming a plant. Often the feeling is anything but pleasant. But what is most unpleasant is the not knowing what is happening. Those long periods when something inside ourselves seems to be waiting, holding its breath, unsure about what the next step should be, eventually become the periods we wait for, for it is in those periods that we realize that we are being prepared for the next phase of our life and that, in all probability, a new level of the personality is about to be revealed."
– Alice Walker, Living by the Word
"Your life is a sacred journey. And it is about change, growth, discovery, movement, transformation, continuously expanding your vision of what is possible, stretching your soul, learning to see clearly and deeply, listening to your intuition, taking courageous challenges at every step along the way."
~Caroline Joy Adams
"Caterpillars chew their way through ecosystems leaving a path of destruction as they get fatter and fatter. When they finally fall asleep and a chrysalis forms around them, tiny new imaginal cells, as biologists call them, begin to take form within their bodies. The caterpillar's immune system fights these new cells as though they were foreign intruders, and only when they crop up in greater numbers and link themselves together are they strong enough to survive. Then the caterpillar's immune system fails and its body dissolves into a nutritive soup which the new cells recycle into their developing butterfly.
The caterpillar is a necessary stage but becomes unsustainable once its job is done. There is no point in being angry with it and there is no need to worry about defeating it. The task is to focus on building the butterfly, the success of which depends on powerful positive and creative efforts in all aspects of society and alliances built among those engaged in them."
― Elisabet Sahtouris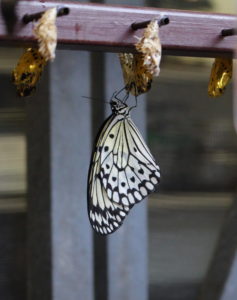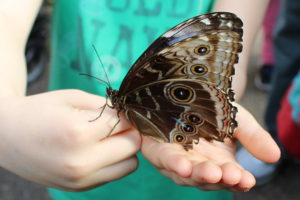 During mid-life we wake up, our hormonal veil drops and, as Marianne Williamson says, we go through spiritual puberty. We start focusing on our own needs & desires. We discover what truly matters and stop being concerned wih what others think of us. This is the time for true transformation .
"I think midlife is when the universe gently places her hands upon your shoulders, pulls you close, and whispers in your ear:
I'm not screwing around. It's time. All of this pretending and performing – these coping mechanisms that you've developed to protect yourself from feeling inadequate and getting hurt – has to go.
Your armor is preventing you from growing into your gifts. I understand that you needed these protections when you were small. I understand that you believed your armor could help you secure all of the things you needed to feel worthy of love and belonging, but you're still searching and you're more lost than ever.
Time is growing short. There are unexplored adventures ahead of you. You can't live the rest of your life worried about what other people think. You were born worthy of love and belonging. Courage and daring are coursing through you. You were made to live and love with your whole heart. It's time to show up and be seen."
~ Brené Brown